Ok so about a month ago a friend, Kim posts on Facebook (Go Figure) that she had her music so loud at the stoplight that the woman on side of her gave her a look then asked her to turn it down. We've all been in this predicament. So without hesitation Woman A pulled out a rocket launcher and destroyed Woman B's car.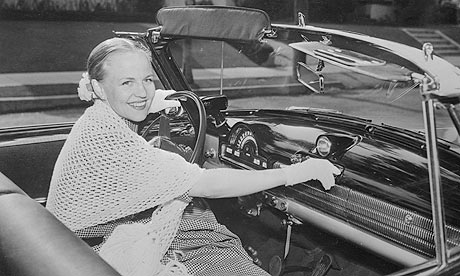 Kim Being Innocent
Well after hearing this incredible story I was inspired to write. This is a list of songs that when they come on I immediately turn it up to 11 or in the case of my new truck, 38, whatever the HELL that means. Whatever the case its fucking loud and you know what they say If Its Too Loud You're Too Old. And furthermore these are songs you sing along so loud to that others can hear you over the music. Case in point, the end of Otherside by RHCP does this to me every time to this day.
More criteria for the list also includes songs that are impossible to listen to at a low volume level....
OK so roll down the windows and piss off the neighborhood.
Disclaimer: This is MY list so it is subject to scrutiny. Please add where necessary and I probably forgot many of them. But know that ALL Tool, Black Sabbath and Rage live turned up to 38 in my truck.
And here are the givens or songs you've already heard a million times so you already know...
ANY RUSH
Red Hot Chili Peppers - Otherside
Lynyrd Skynyrd - Freebird
Heart - Crazy On You
Police - Message In A Bottle
ANY Zeppelin
.38 Special - Hold On Loosely
ANY Beastie Boys
Michael Jackson - Beat It
Def Leppard - Rocket
Ozzy - Over The Mountain
ANY Zebra
Disclaimer 2: Above story might have been exaggerated a little to protect the parties involved.
Disclaimer 3: Names have been changed to protect the innocent. Ex. Kimberly is now Kim.
Aerosmith - Train Kept A Rollin
Van Halen - DREAMS - The original and best video
Foo Fighters - The Pretender
Alice In Chains - WOULD?
Metallica - Wherever I May Roam
Twisted Sister - Burn In Hell
Mötley Crüe - Wild Side
Judas Priest - Heading Out To The Highway
AC/DC - Shoot To Thrill
Blue Oyster Cult - Burning For You


UFO - Love To Love
Incubus - Pardon Me
Disturbed - Rise
Iron Maiden - Two Minutes To Midnight
Avenged Sevenfold - Bat Country
Ministry - Just One Fix
Journey - Stone In Love
Scorpions - No One Like You
BONUS (BY SPECIAL REQUEST):
Foo Fighters - Bridge Burning
Public Enemy -
Nighttrain (Touch Up Remix)
Eric B And Rakim - Paid In Full
Paul Oakenfold - Ready Steady Go
The NEXT one I dare you to stop at the light and crank this up in NOLA......
N.W.A. - Fuck The Police
and this last one is special request.....and yes IT ROCKS!!!
Lil Jon - Turn Down For What